Many Looks, One Ship
Observing detail and understanding a process
Help students assemble their own wheels using copies of the wheel below and the template for the wheel cover found in the link at the bottom of this page. The images progress clockwise from the way Constitution looked in the War of 1812, around the wheel back to the way she looked in the War of 1812, which is the closest to how she looks today. You might explain that some processes are circular and end up where they started and others, such as waves that repeat but have a direction, do not return to their starting point. You might also distinguish between natural and man-made changes.
Ask students to examine the first image carefully. What do they observe? Write their observations on the board. Then ask them to turn the wheel so the window is over the next image. What is different? Was the change natural or man made? Go through all the images until you arrive back at Constitution in the War of 1812. Tell the class that this is what restoration means—to restore her to the way she was.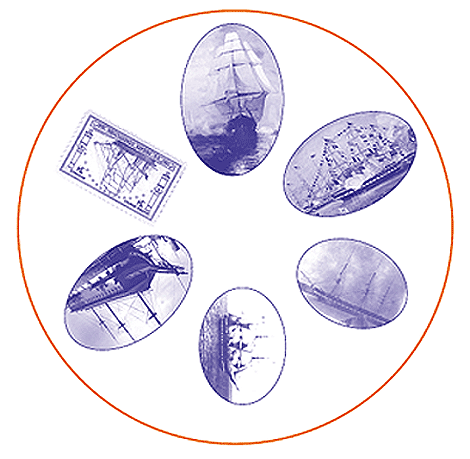 Credits (clockwise)
Julian O. Davidson, 1882
USS Constitution escaping
from the British, July 1812
USS Constitution Museum,
Boston

J. G. Evans
A Celebration of
Washington's Birthday
at Malta on Board the
USS Constitution—
Comm. JD Elliott,
1837 (1838)
United Sates Naval
Academy Museum

School Ship Constitution
(1863-1865)/USS Constitution Museum,
Boston

USS Constitution under sail,
1881/Naval Historical Center,
Washington, D.C.

Sesquicentennial postage
stamp, 1947
Have on Hand– brass fasteners, photocopies of "Wheel of Change" and photocopies of the wheel cover from corresponding worksheet
Blank Worksheet- Wheel (pdf)
Blank Worksheet- Wheel Cover (pdf)